"Mounam sings Nina Simone" is for those who want to (re)discover the songs of one of the greatest musicians of our time.
Passed away almost 20 years ago, Nina Simone signs during a prolific and intense career thirty albums. She unites around her songs a very large audience captivated by her unique voice and by an interpretation that sometimes makes smile, shiver, cry, think or sometimes even make anger appear.
With the solid Quartet of the Gazeeboo : Benjamin DEVIGNE (piano), Christian FEID (Hammond organ), Christian DEVAUX (double bass), Christophe NEAU (drums), Sandra Mounam borrows the music of Nina Simone and intends in turn to infuse it with her soul and share the repertoire of a timeless artist.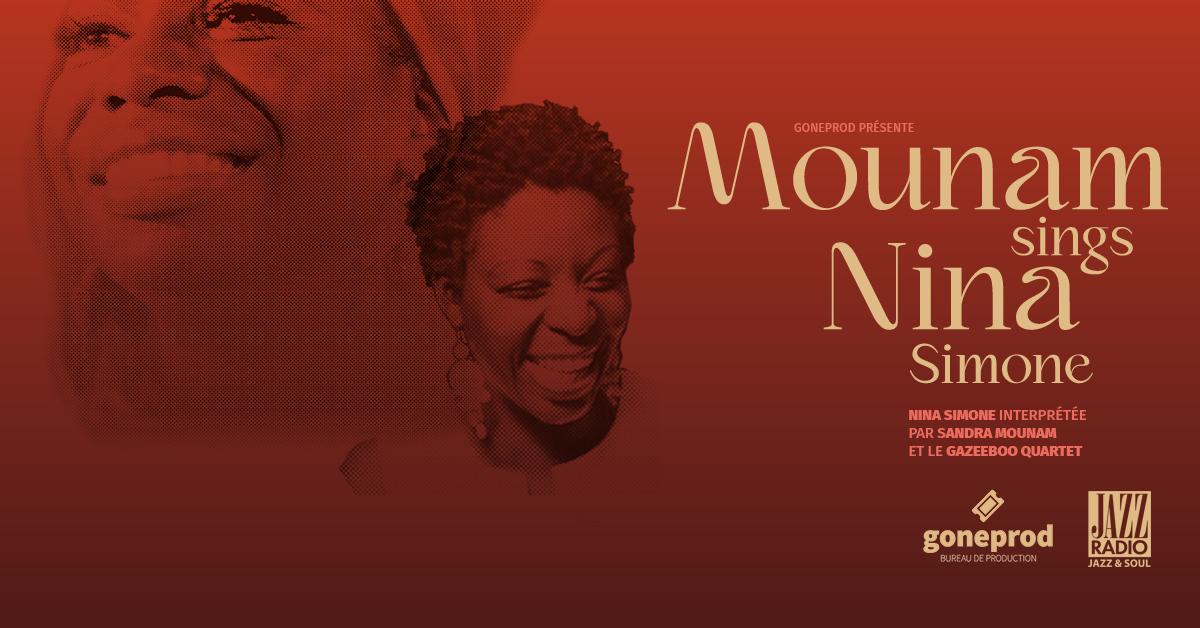 Chaponost / France France